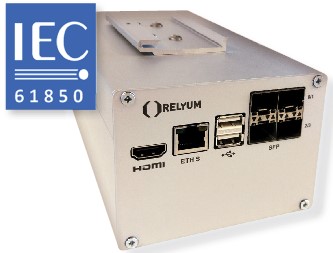 RELYUM goes one step forward adding new features for Smart Grids in its device RELY-REC.
The company will include a new IEC 61850 triggering tool in the firmware release that will be launched in October this year.
This tool allows users to load the IEC 61850 configuration of the network through an SCL file, select the GOOSE messages to subscribe to and monitor the network traffic to detect any change in the selected GOOSE messages.
When the condition is met, an alarm is activated, launching the recording, and is reported to the Control Center.