REX610 is all about innovative simplicity. It is a completely plug-and-play solution with installed hardware modules that enable all available functionality. REX610 is the first all-in-one protection relay with only six variants to support all basic power distribution applications, making it simple to order, set up, use, and service. To save even more time and money, the low number of variants allows for the storage of modules and spare units for quick replacements and changing project requirements.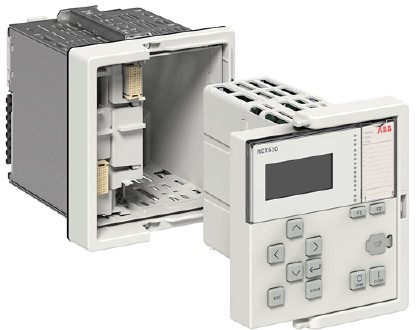 The modular hardware makes modifications possible at any time, throughout the life cycle, even years after installation. To minimize costly downtime, the innovative, withdrawable plug-in unit ensures quick and easy installation, maintenance, and testing, as well as swift replacement and quick repairs.
Like the rest of the ABB's Relion® products the REX610 is native IEC 61850-compliant, it enables communication and interoperability between substation automation devices and various smart services.