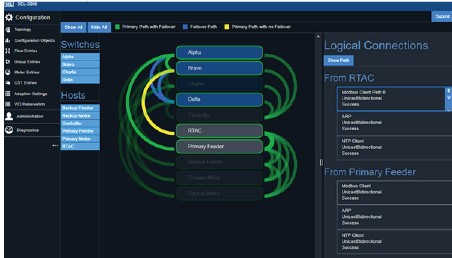 SEL released a new solution to streamline data collection for NERC CIP-007-6 R1 audit reporting. The solution combines SEL software-defined networking (SDN) with a new software application called Flow Auditor.
This application eliminates the need for network scanning – allowing data to be collected in just minutes, rather than days or weeks.
SEL SDN provides a more cybersecure operational technology (OT) LAN by using SEL-5056 SDN flow controller software to manage all traffic passing through SEL-2740S SDN switches.
Meanwhile, Flow Auditor securely interfaces with the SEL-5056 software to report details of authorized network flows between all devices and ports.