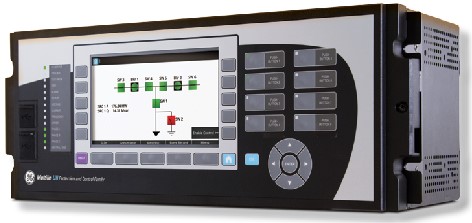 GE launches Firmware Version 8.0 for the UR family. This set of improvements delivers sub-cycle distance protection, accurate selectivity for isolated or Petersen coil systems and greater sensitivity for ground fault detection.
For transformer applications, new internal fault and enhanced inrush detection is added. Greater flexibility in IEC 61850 configuration simplifies the system integration task.
The UR can be deployed as transmission main protection per bay, or in innovative centralized protection schemes for entire distribution substations.
Partnering in the latter, standards-compliant analog and digital process-bus data exchange with each feeder bay is secured using GE's Reason MU320 merging units.