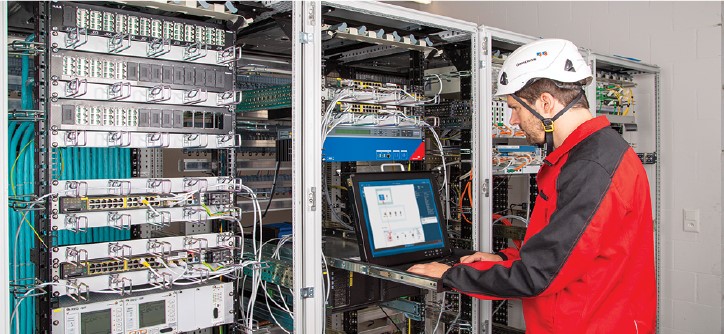 StationGuard is an Intrusion Detection System (IDS) tailor-made for substations. Together with its robust hardware platform RBX1, it helps to protect substations worldwide against cyber-attacks.
In IEC 61850 substations, StationGuard provides an unprecedented depth of analysis by using a system model created from SCL. With additional protocols supported, StationGuard can now be applied in any Ethernet-based power utility automation system.
StationGuard now supports deep packet inspection for dozens of additional protocols, including IEC 60870-5-104, DNP3, Modbus TCP, DLMS/COSEM, Synchrophasor, and ICCP.
The IDS also performs deep inspection for IT protocols commonly used in substations, such as FTP, HTTP, and RDP (Remote Desktop Protocol) and more.
With its function to visualize and export all assets communicating on the network, StationGuard plays a significant role in substations' security processes.