By Gregory Huon, Belgium
There is always the goal to find a balance in your life…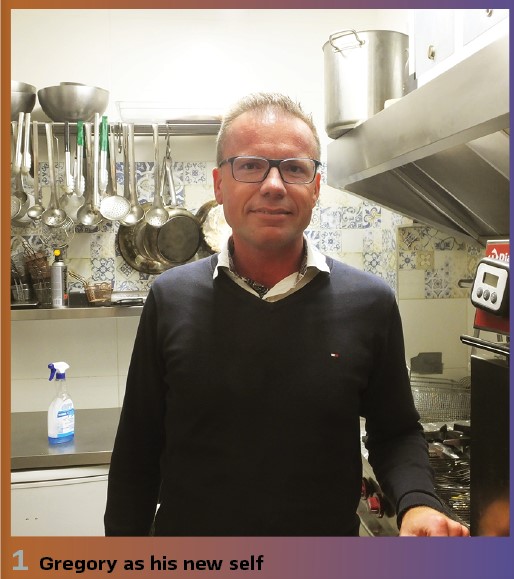 Let me first introduce myself. I'm Gregory Huon, 45 years old, and I have a Master of Engineering (Electricity – Institut Superieur Industriel de Mons, 2000). I started my career at Tractebel Engineering in 2000 and decided at the same time to start – in parallel (staggered hours) – and obtain a Master of Science in Engineering (IT and Management – Faculte Polytechnique de Mons, 2003). It is at that moment that I came in touch with IEC 61850 through my thesis "IEC 61850 – Study of architecture & sizing of telecommunication network type Ethernet for control applications within high voltage substations in the Belgian transmission grid."
During a career path switching between infrastructure projects and secondary systems expertise at Elia (that took over the transmission department of Tractebel in 2004), I stayed involved in the IEC 61850 standard improvement by notably leading a working group at ENTSO-E (as Convener of Ad-Hoc Group IEC 61850, 2012-2019) and at Cigre (as convenor of Cigre WG B5.50 – IEC 61850 Based Substation Automation Systems – Users Expectations and Stakeholders Interactions). I was also involved in IEC TC57 WG10 (2012-2019) where I promoted the concept of digital twin – ISD (IED Specification Description file). In August 2019, I left Elia after nearly 20 years in the Transmission industry … Why?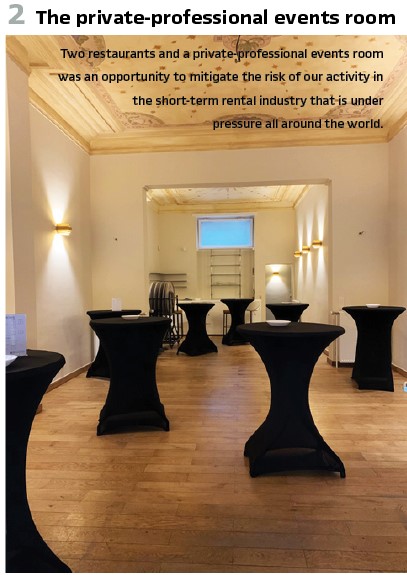 First of all, andfor many years since, my wife Nancy – who followed me in this adventure – and I have always been interested in the real estate (there is a saying in Belgium: "The Belgian has a brick in his belly.")
At the same time, we are also Epicureans, I like to cook, and we enjoy dinner, at a restaurant or at home, in romantic or family atmospheres, or to stay in nice places abroad during our vacation or city trips.
On the other hand, we surfed on the "Airbnb wave" as host as from 2015. This combination of things made the change happened and forced me to take this difficult decision to stop my professional career at Elia. It was a mature reflection … although I did not think about one thing (at least): the Covid crisis …
In front of the church Notre-Dame de Bon Secours, making us feel like in Italy, a real estate investment in the historical center of Brussels brought us to the opening of our first unit in the restaurant segment of the hospitality industry, a wine bar and delicatessen shop, in October 2019 … This was a few months before the Covid crisis and the first lockdown. According to the saying "there is an opportunity in every setback," we succeeded to take over two units in bankruptcy during the 1st and 2nd lockdown, respectively in August 2020 and in May 2021, that allowed us to grow and develop this restaurant segment, besides touristic accommodations that we own and manage in Brussel's city center.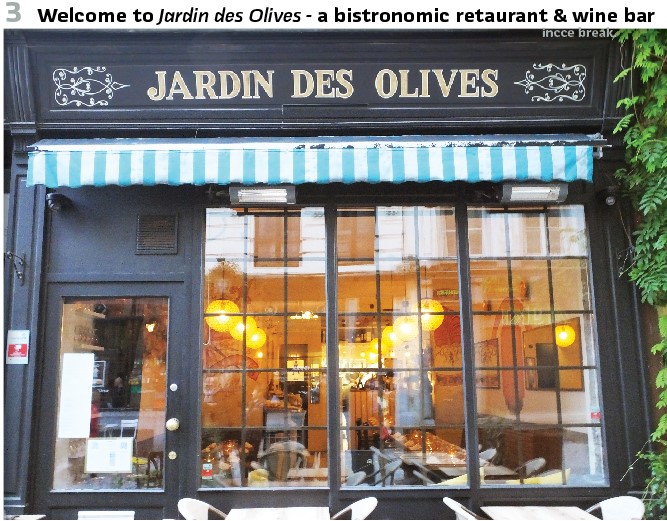 This extension (2 restaurants and a private-professional events room) was also an opportunity to mitigate in a way the risk of our activity in the short-term rental industry that is under pressure all around the world, mainly in cities, and for sure in Brussels, that is one of the most constrained markets I know … In that respect, I created with some other industry players a non-profit association that I have convened since the end of 2019.
It is called Short-Term Rental Belgium (STR-Belgium) and it defends the interest of professionals that offer (not hotel) touristic accommodations and respect basic market rules on financial (taxes) and safety aspects notably.
STR-Belgium is the exclusive Belgian member of EHHA and still gives me the opportunity to travel (when allowed) and share views with European peers of the industry. This is a huge political and time-consuming topic besides our activities, and I will not develop that further. From a business perspective, my company, that I own together with my wife, plans to develop a segment in hiring infrastructure for professional seminars as well in the historical center of Brussels. This activity took some delay and is foreseen to be started in 2023.
At this stage, some of you could still ask: why?

Why have you decided to abandon Transmission industry and all its challenges? There is always the goal to find a balance in your life, well summarized by this saying: "to learn, to earn and to have fun." We have absolutely no regret of the change of life we initiated. The entrepreneur spirit took it over and we made it. It is true that the context in which we started could have been easier. Is the balance "learn – earn – have fun" better than in my previous job? "It depends" would say Alex.
To earn? There is still a gap and the context we have lived with the Covid pandemic (I remember surrealistic views of empty city center in Brussels without any tourists, neither locals), and now the energy crisis makes it very difficult. But it also forced us to be creative and to find solutions to keep a difficult financial balance. The best thing is that, at the end of 2022, we are still alive and believe in our different running projects, although the lack of financial means during the covid crisis has slowed us down. And we learned a lot in this hospitality industry! While people could think it is an easy job compared to an engineer's job for instance, it is of course different and not rocket science but there is as in many jobs a lot of aspects to consider. We currently have a team of 7,5 ETP on payroll, operationally acting in our restaurants and events spaces while my wife and I – as well are involved in operations when needed – have to manage all other aspects to run our company: vision, strategy, tactic, action plan follow-up, people management, suppliers and clients' relationships, servicing, financing, accounting, … We work of course and happily with some service providers, mainly for accounting, housekeeping and laundry. And to efficiently run teams through different units, it requires a well-developed governance (processes and tools). All this, and my involvement in the regulatory framework on Short-Term rental, is currently well enough to feed my brain.

Going now more on the "What" and allowing myself to make a little bit marketing to those who will one day or another travel to Brussels, you can find our restaurants Jardin des Olives (www.jardindesolives.be) and Jour de Fête (www.jour-de-fete.be) in the historical center of Brussels.
The "Jardin des Olives" is a bistronomic restaurant where you can have dinner as well as enjoy a qualitative glass of wine on the terrace of our wine bar of the same name. It has been opened since May 2021 and has nice reviews
"Jour de Fête" is a restaurant dedicated to lunch and brunch and also offers some event spaces for professional/private parties and team building. We just opened up in September 2022
In the future, we could open a third restaurant – fine dining as our chef ambitions is – in one of these event spaces. Our main website www.exclusivebrussels.be – while still in the development process – covers all activities of our company and you will for sure find there a nice place to sleep in Brussels in one of our accommodations. As you can see, there are a lot of synergies in the marketing (cross-selling) of our offer.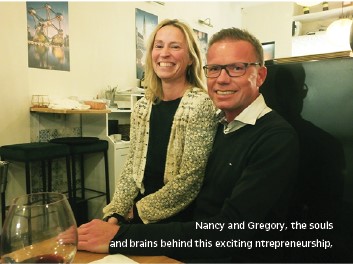 And about the "how," let's consider the technology used in the hospitality industry: I would like to mention professional equipment (obviously) used in the kitchen as a steam oven, fryers and dish washer (all 3-phase powered) and a gas stove but these are much more efficient than the ones you have in your private kitchen. IT is also well present in the restaurant area with "system management" tools (order, payment, stock, …) with a central unit, printers and some decentralized units to take orders and proceed to payment used by the waiters in the front of the room. All systems are legacy ones. Clients' application like The Fork are quite useful when you start running a restaurant in order to gain visibility.
At the short-term rental side, Booking.com, Expedia and Airbnb are the most used as OTA's (Online Travel Agency) while a good channel manager is crucial to centralize all your bookings coming from the different platforms. Interoperability is key here and it works quite well, although there is still some room for improvement that has to be pushed under the regulatory framework.
I would like to emphasize some challenges we faced in this new work environment: the staff skills are very important, let's take the chef as an example: he has to be creative but also rational in his proposed menu (cfr costs) and efficient in producing and plating. Running a restaurant kitchen is much more different than cooking yourself for a private dinner at home. In general, finding people with the right skills is a huge challenge in every industry, for sure in hospitality since the Covid crisis and some perverse effects induced by it: a lot of people in the industry decided to change their life and to pass their evenings at home in place of being at work. But probably the most important challenge we faced is the lack of time for our loved ones: we have two children, Paul-David (16) & Eloise (14), and if they can sometimes find it cool that we are not often at home (you see what I mean, PlayStation, TikTok, …), we also need to find quality time to be together and ensure our parent role. This was not easy at the beginning of our experience, when we were fully operationally involved. After a Covid period where social contacts were forbidden, this lack of time due to our involvement in operations, among all other activities to run the company mentioned above, impacted our social contacts as well with our loved ones in general (in particular our older parents that do not live close to us) and our friends. We have good hope this will improve thanks to the good team we are currently building.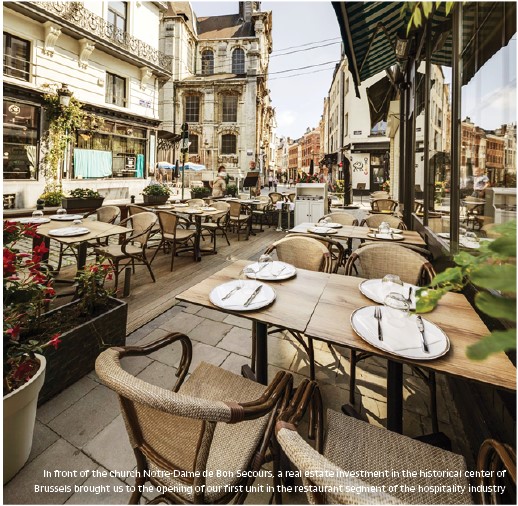 To conclude, I would like to emphasize that if I have no regret to have changed my life 3 years ago, I also have no regret to first have made all this path in the Transmission industry. I met fantastic people at Elia and within my IEC and Cigre activities.
That I will come back in Transmission industry is pretty unlikely (but never say never) but this part of my career with all its lessons learned on many aspects contributed to make me able to operate this change and hopefully, succeed to make it run efficiently and in a sustainable way. I cannot guarantee at the time being that we will succeed, as the current context does not help. But Nancy and I will continue to do all our best to make it happen. And it was anyway worth to try, being a very enriching experience up to now.
I hope you found interesting the elements in this story – at least you should know where to go when coming to Brussels and I look forward to meeting you in the future. There are many critical challenges for the Transmission industry. The one of lowering the electricity market prices is for us the most important as citizens and entrepreneurs. Suited energy mix and infrastructure development coupled with digitalization are – among others – key in that respect and I wish all the PAC World readers great success in their respective contribution to that! Take care.
Biography:

Gregory Huon has a Master of Engineering (Electricity – Institut Superieur Industriel de Mons, 2000).  He started his career at Tractebel Engineering and at the same time he obtained a Master of IT and Management from the Faculte Polytechnique de Mons.   He came in touch with IEC 61850 through his thesis.  During his career path he switched between infrastructure projects and secondary systems expertise at Elia. He stayed involved in the IEC 61850 standard improvement by leading an WG at ENTSO-E, and at Cigre as convenor of Cigre WG B5.50.  He was also involved in IEC TC57 WG10 (2012-2019) promoting the concept of digital twin – ISD (IED Specification Description file).  In August 2019, Gregory left Elia after nearly 20 years in the Transmission industry to follow his heart.